Last Thursday, October 26, was our first Fall Fest at Nova Place and it was a smashing success!
We sprinkled fall fun throughout the day, as we had planned activities for breakfast, lunch, and in the late afternoon!
We kicked off the day with an autumn giveaway. At 8:30am tenants began lining up to receive their free apple cider and apple cider donuts baked fresh from Soergel's Orchard! We also provided coffee and apple cider donuts that were gluten and dairy-free! If you couldn't tell from the line, they were delicious!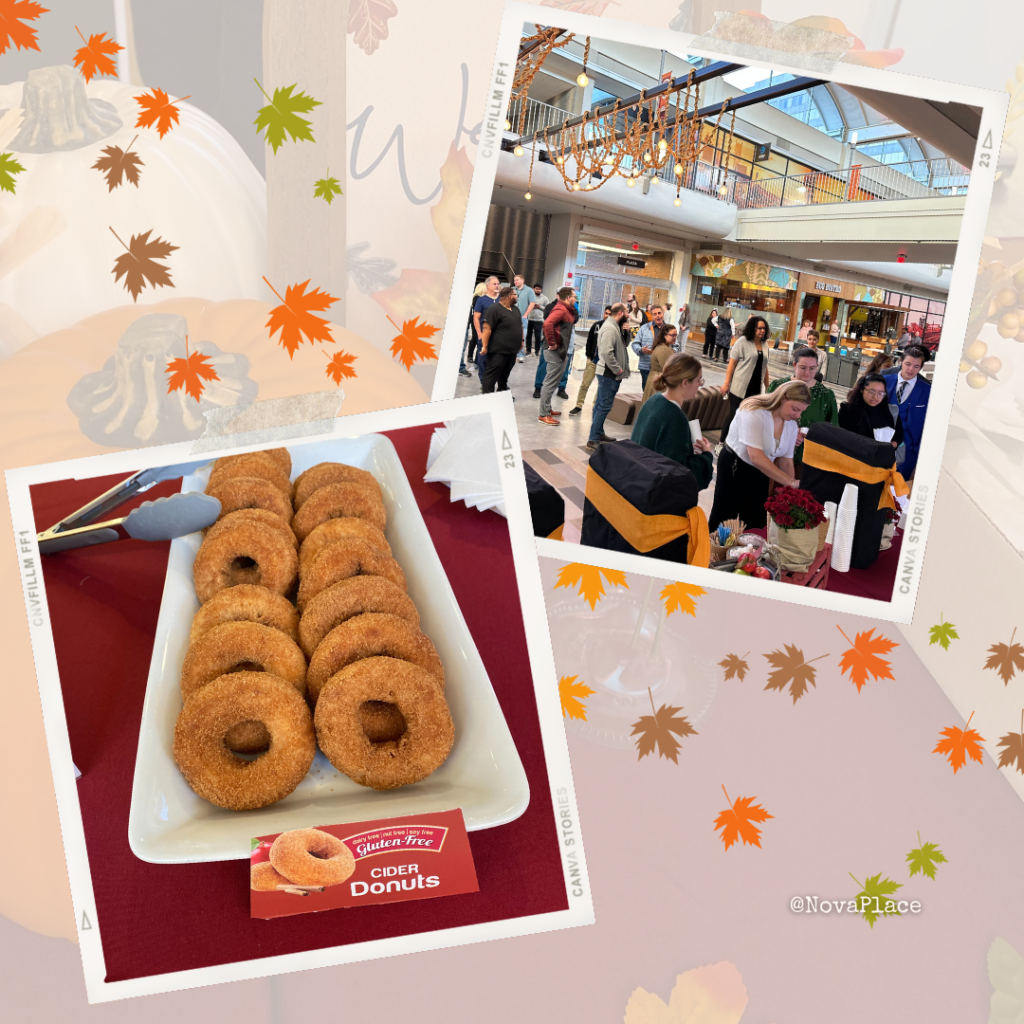 The day's success continued at lunch, with over 40 people testing their luck at our lunchtime Bingo! We were also joined by Crafted Creatively, who popped up during Bingo and was selling Halloween/fall-themed candles. Tenants enjoyed checking out her table and purchasing candles between Bingo rounds.
Tenants enjoyed their fall-themed lunch from Eco Bistro while playing Bingo. We had five rounds of Bingo; four regular rounds with the winners of each receiving a $25 Amazon gift card, and one Final Grand Prize Round that was a cover-all and the winner received a $50 Amazon gift card!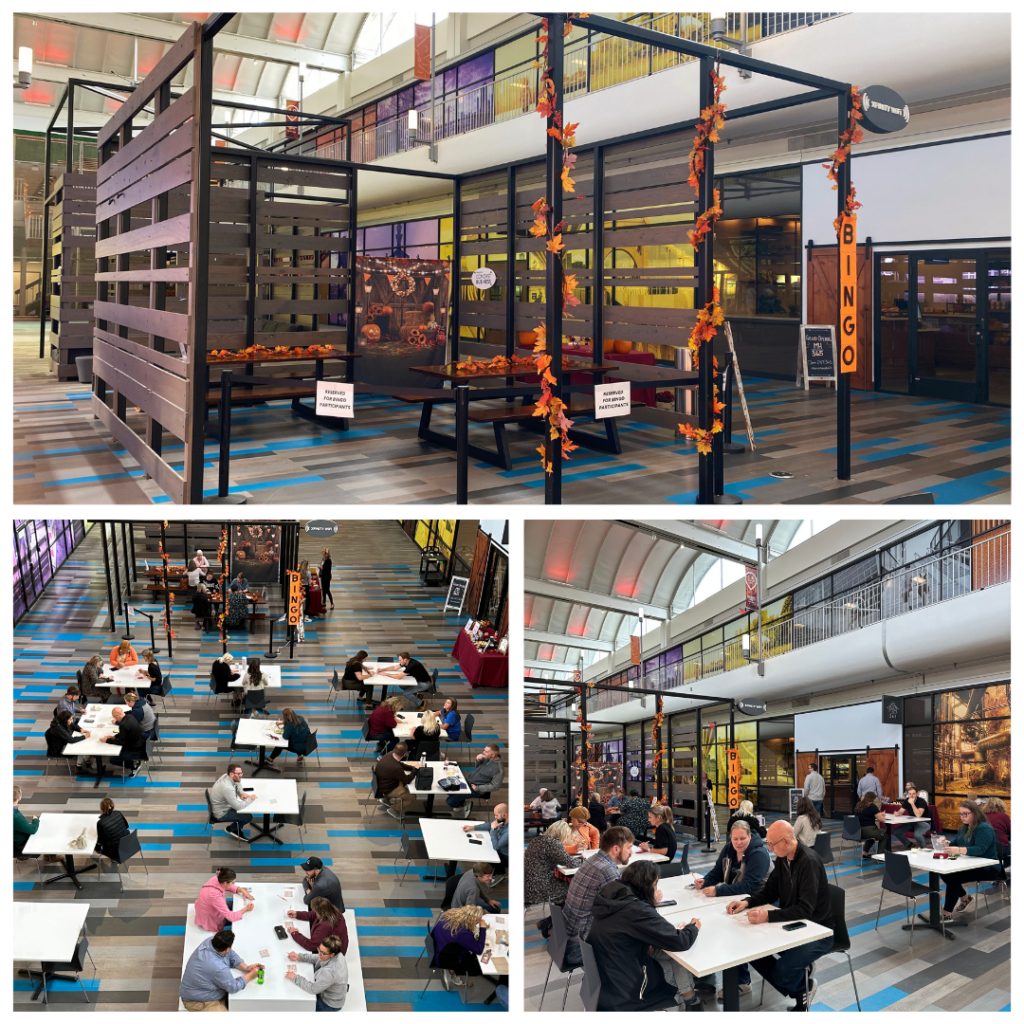 After the mid-day hype, and especially for those who missed out on Bingo, word spread and everyone was very excited to experience what the late afternoon had to offer!
From 3:30pm – 6:00pm we invited tenants to join us on the Terrace level of the Concourse to enjoy our DJ while sipping on festive drinks, enjoying light bites, and participating in fall activities!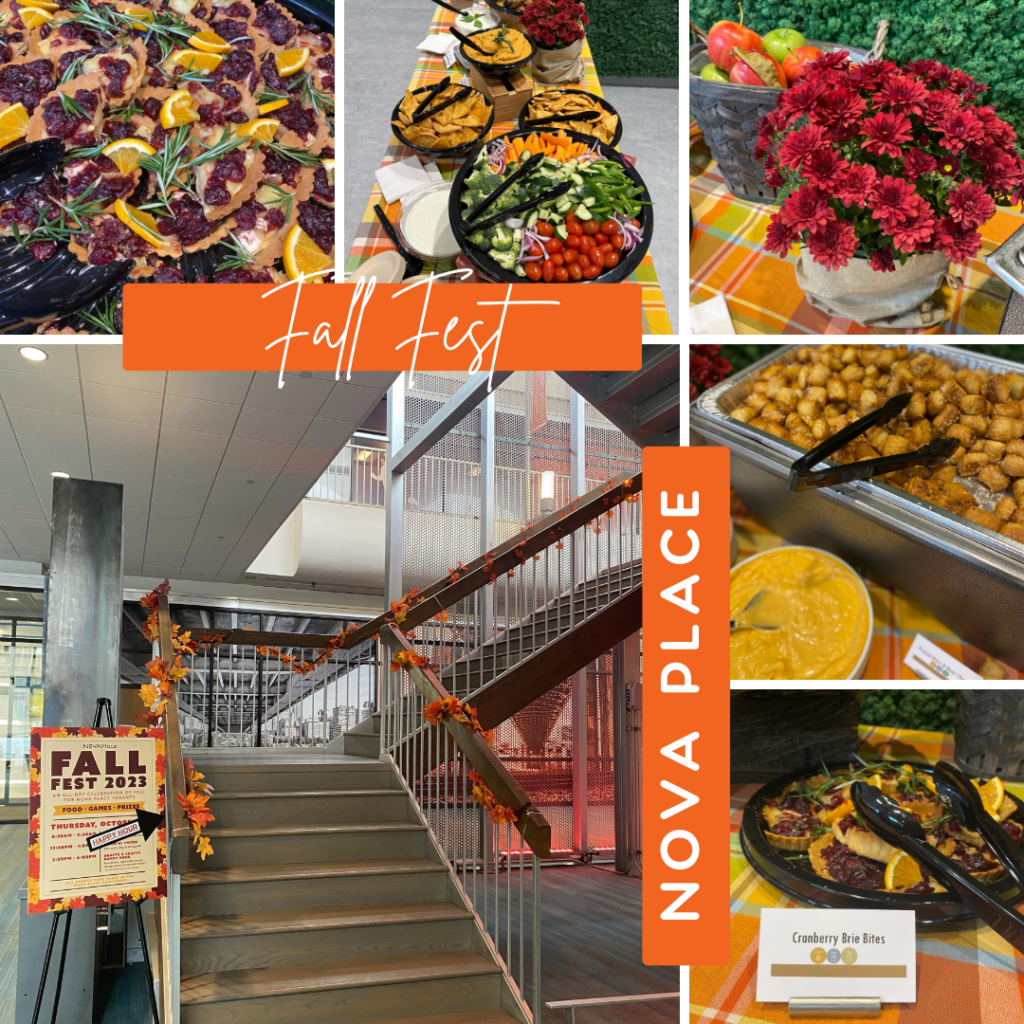 .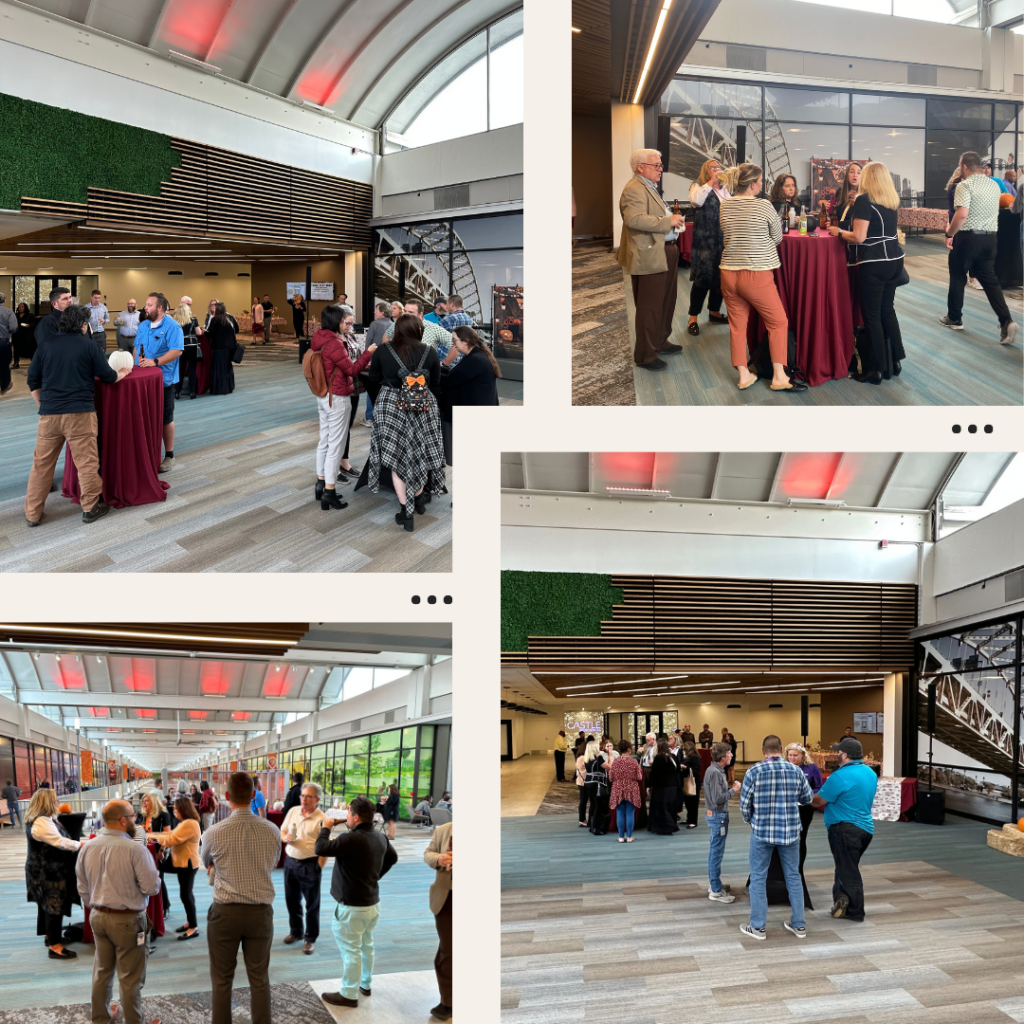 Tenants could play our witch ring toss game, cornhole, or participate in our pumpkin race. For those not wanting to compete, we had a gratitude tree and a craft station where tenants could create their very own fall luminary! Check out some of our tenant's amazing luminary creations.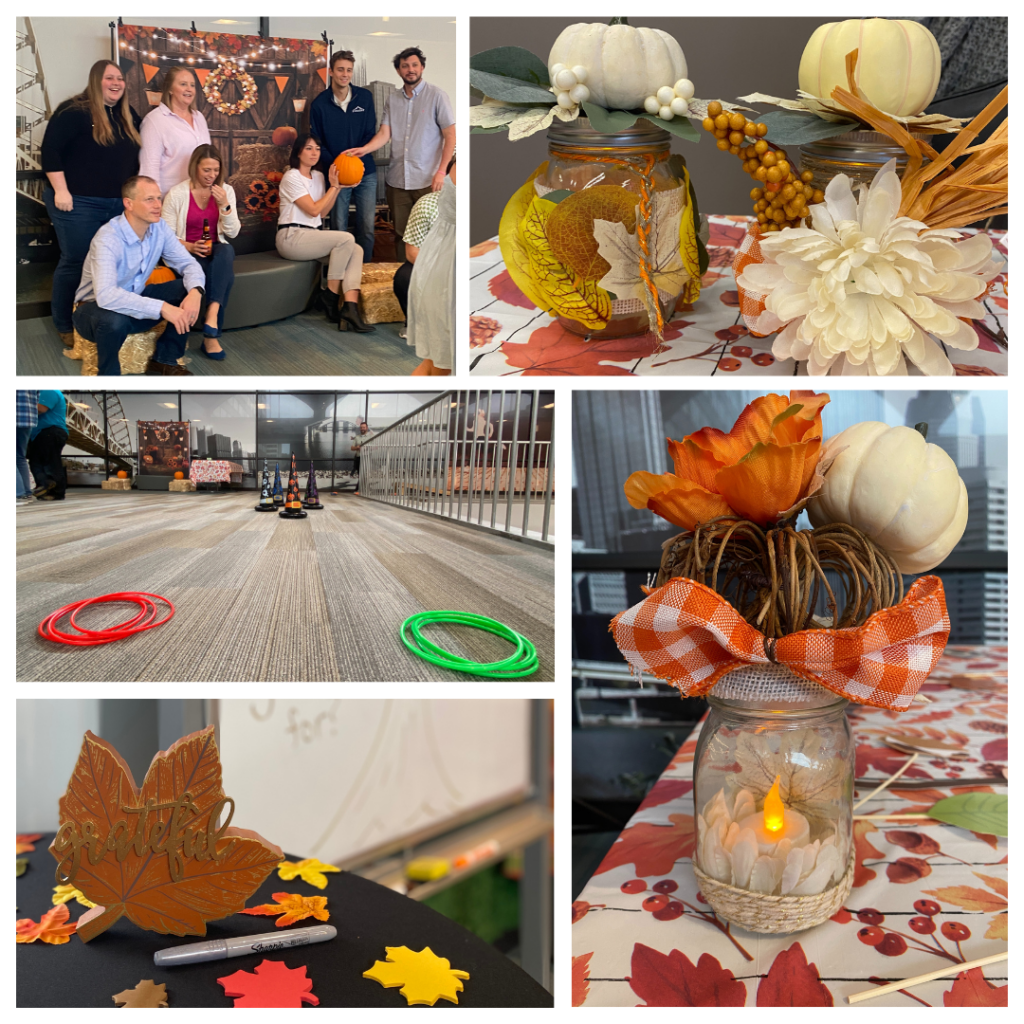 Tenants struck a pose in front of our fall photo booth! Thanks to our Polaroid camera, tenants immediately had a physical copy of their photo for their own memories.
We hope that everyone who attended had a great time making memories and finding another reason to FALL in love with Nova Place!