March 14th is Pi day! This past Tuesday we celebrated at Nova Place with a pi challenge and pie, of course!
Faros Properties gave away mini pies and coffee to all those who participated in our Pi Day activation.  Tenants memorized as many digits of pi as they could in 30 seconds and those who could memorize the most digits in each of our 3 buildings won a gift card to Federal Galley! We set up in Tower 1, Tower 2 and the Concourse throughout the morning inviting tenants to meet us at the time and place most convenient for them.
Many people surprised themselves with how many digits they were able to memorize in 30 seconds, and others surprised us with how many digits they could recall from their former years. Thank you to everyone who celebrated with us, and congratulations to our Pi Day winners!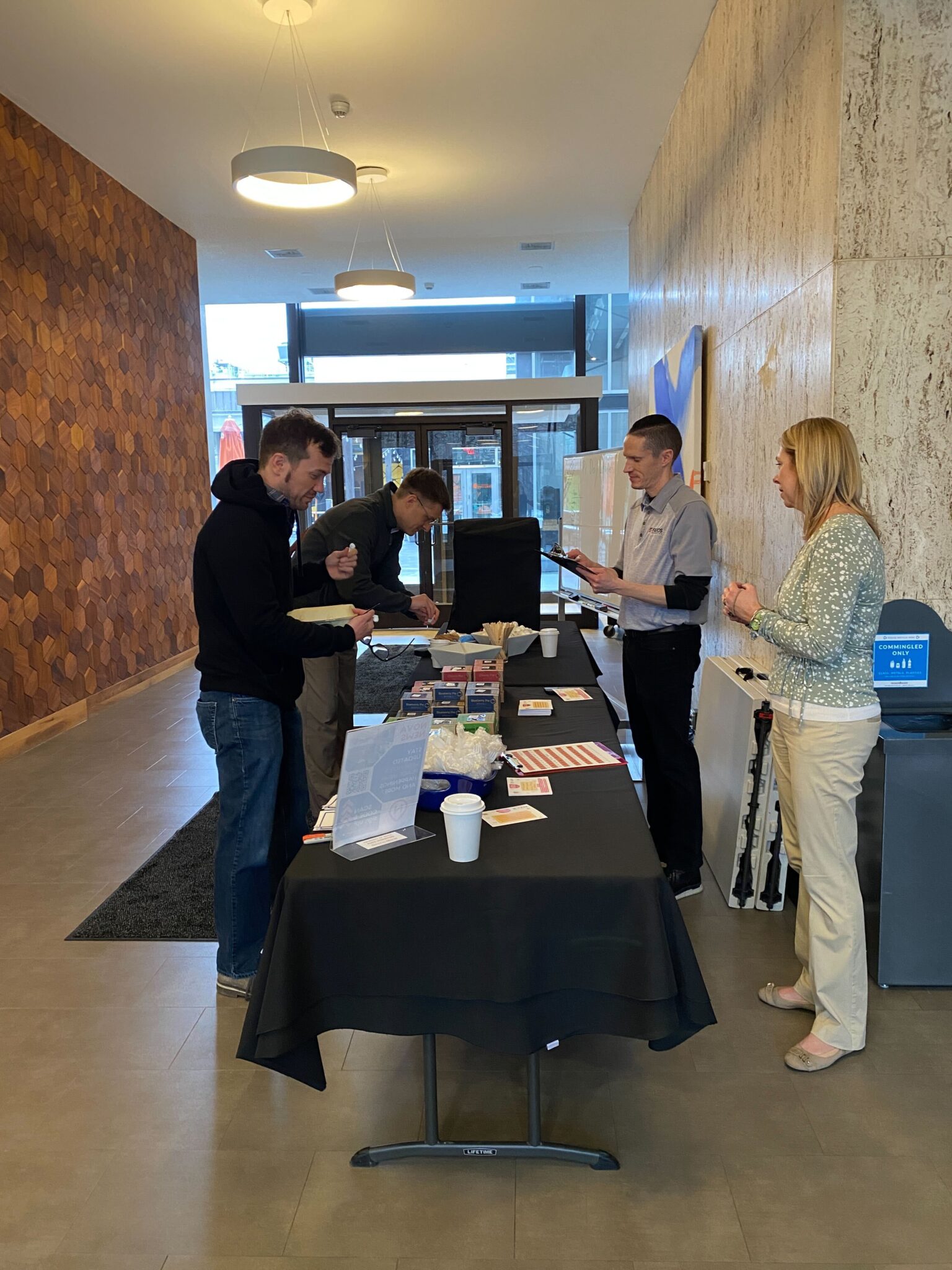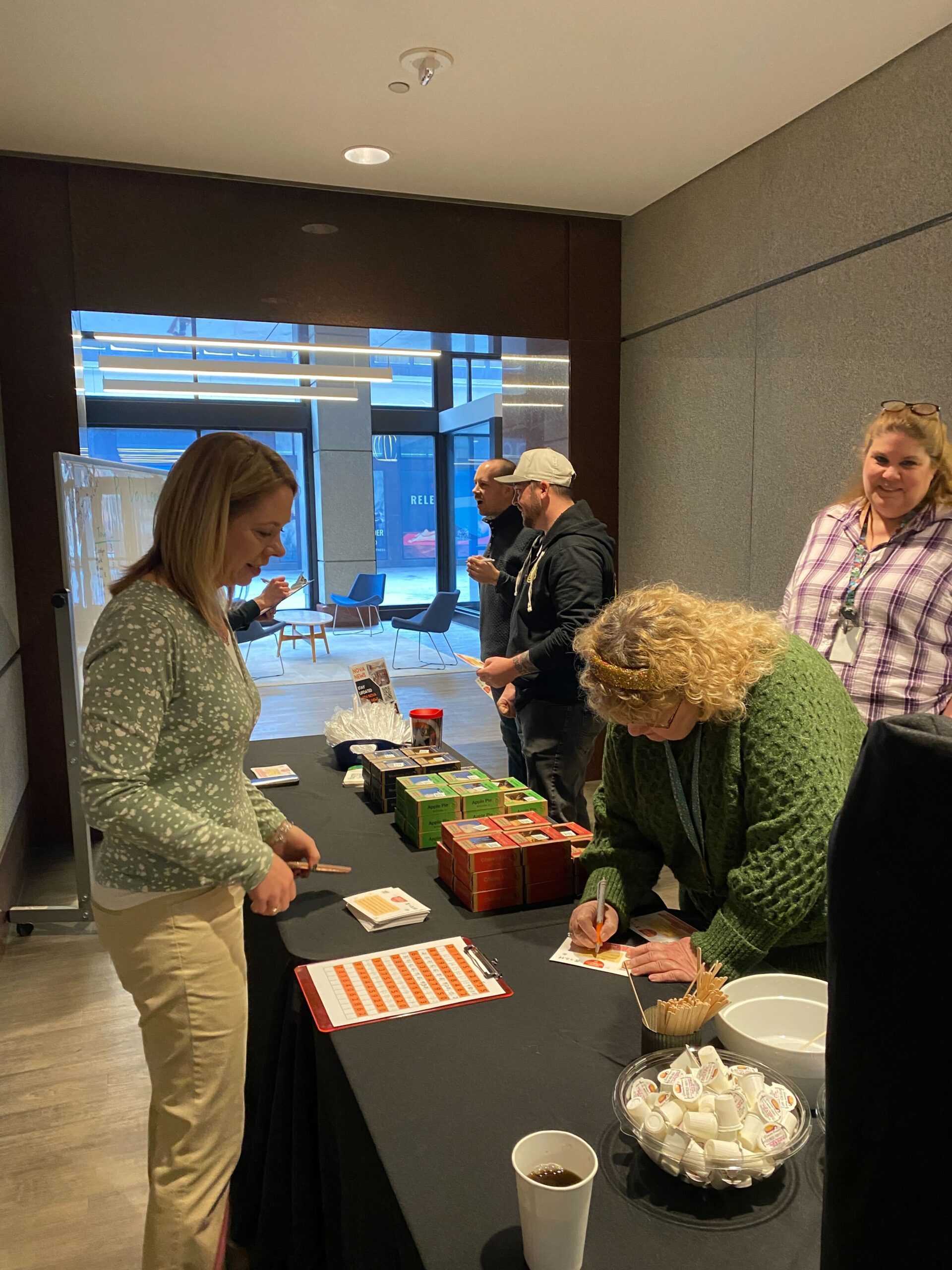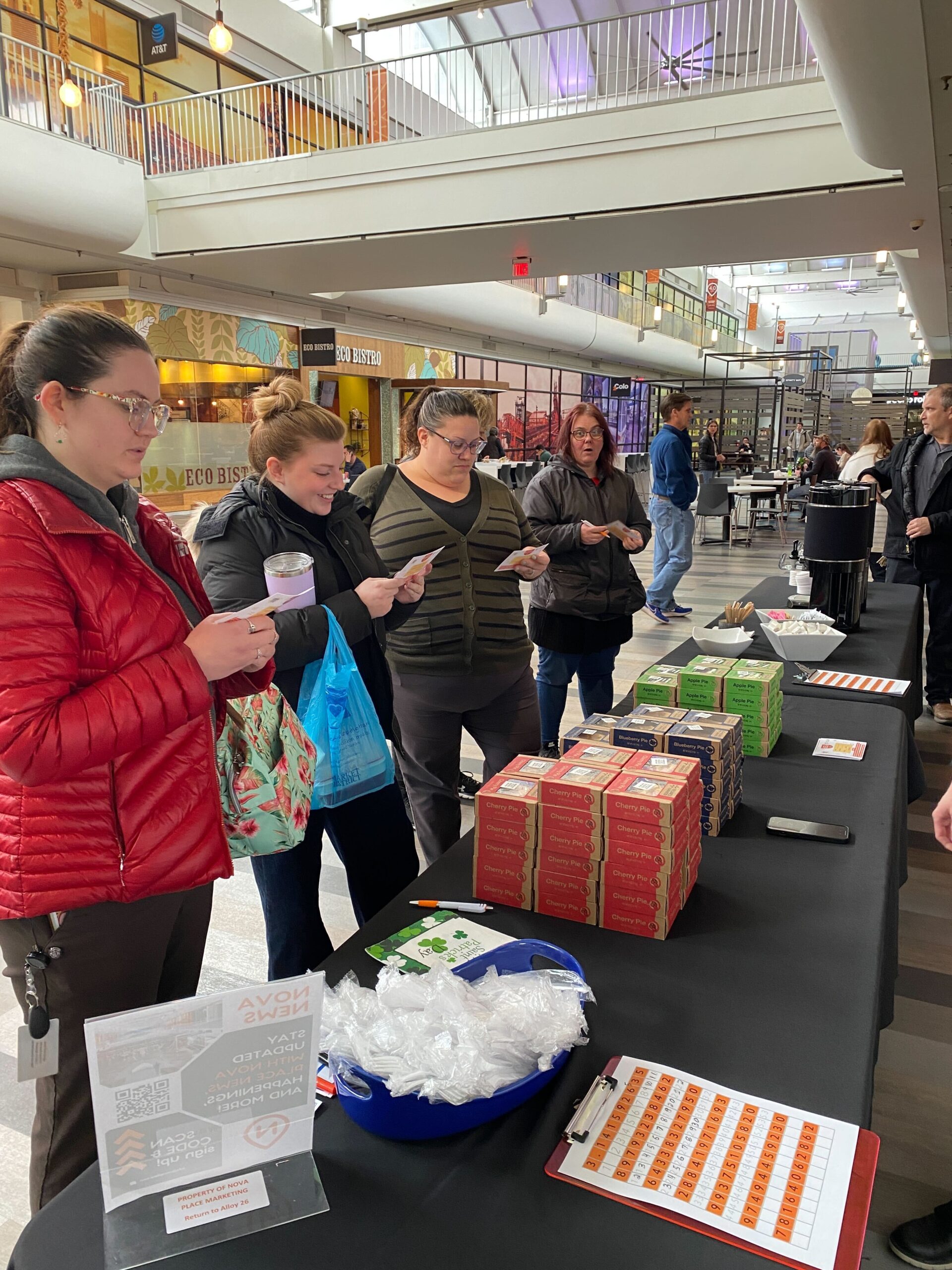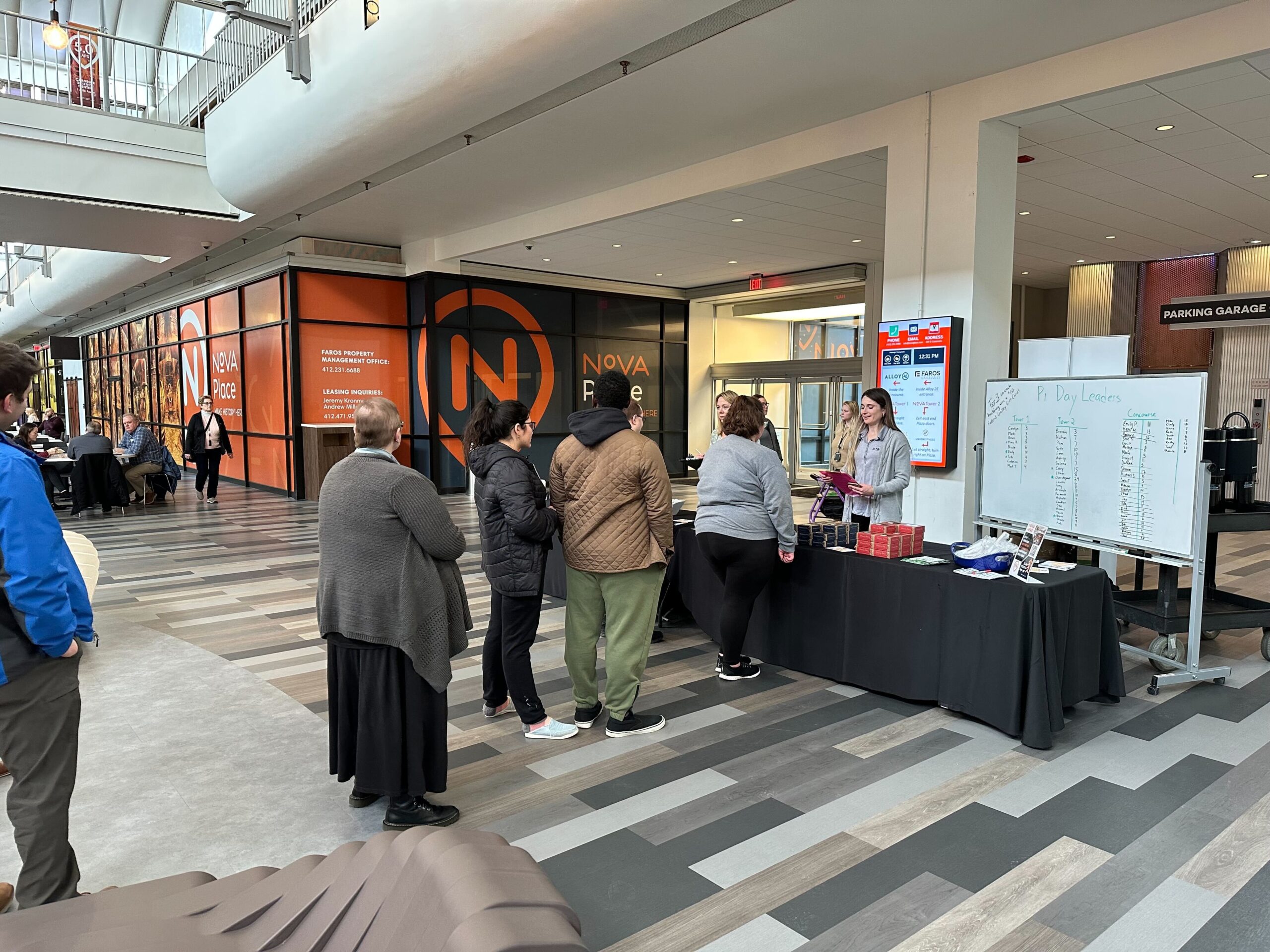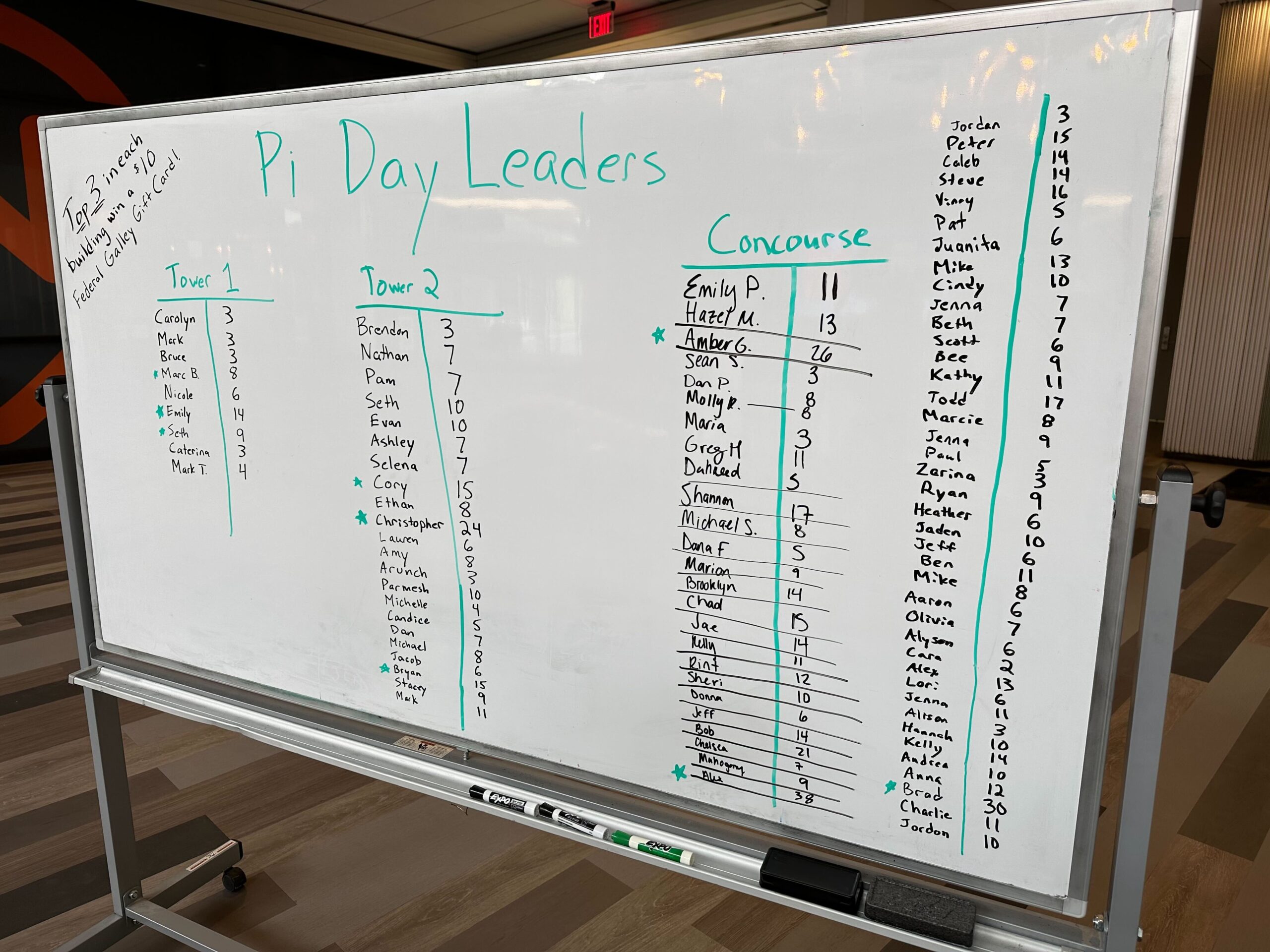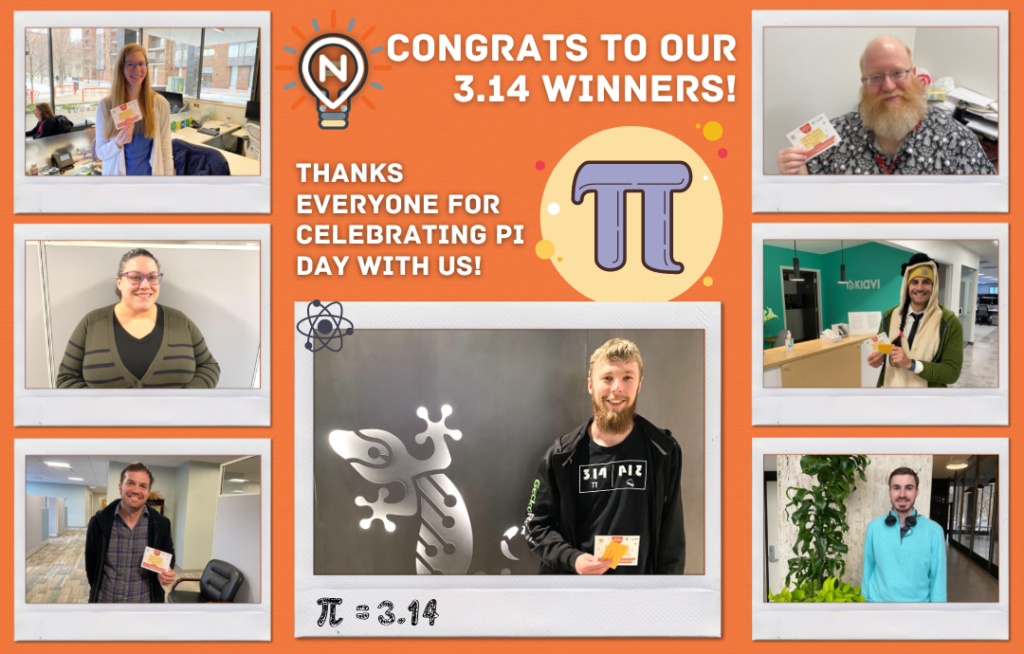 Pi Day winners!
Tower 1: Emily, Seth and Marc
Tower 2: Christopher, Cory and Brian
Concourse: Alex, Brad, and Amber
Alex was our overall winner (38)
Average digits memorized per building:
Tower 1: 5.88
Tower 2: 8.63
Concourse: 10.24
OVERALL AVERAGE: 9.47